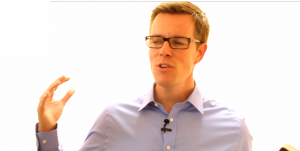 Welcome to my home. Sort of.
The site is my name, but as you can see from the buttons that I'm creating on a variety of platforms.
Here's a snapshot of what's occupying my time:
Writing books. Head over to my Amazon author page to read the latest.
Urbanism Speakeasy. The award-winning podcast was launched January 1, 2012. It's a polite interview show with other people who are trying to save the world street by street, block by block. We do our best to decode jargon and tech-speak that you can apply what you hear in your community — even if you aren't a professional planner or engineer.
Walk Lobby TV. The original video series was launched in 2015. My goal is simple: disrupt the modern American infrastructure cult. If you're a member of the status quo infrastructure cult, I'm sorry… sorry that I didn't start this video series years ago.
Twitter. Why did I wait until 2011 to join Twitter? It's the world's biggest cocktail party — you have to love it.
Filmmaking. I'm completely unqualified to make movies. But I love it. So there. Walk Don't Walk, Streetsploitation,and War on Congestion were official selections of the New Urbanism Film Festival. Walk Don't Walk was a winner in 2014.